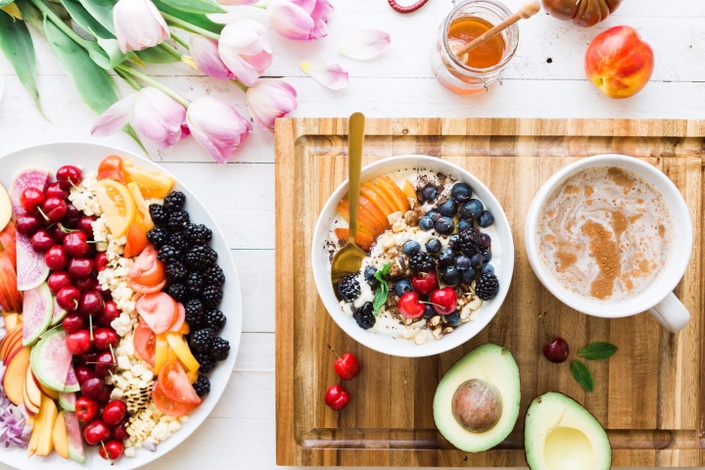 Bloat Blaster & Anti-Inflammatory Program
What's the point of dieting if you're still sick inside! Inflammation & your bloated belly are more than an inconvenience. Look and feel like a million bucks!
Reboot Your Metabolism!
It's about time that you eliminate bloat & inflammation for good, so you can feel sexier, more energetic, and more focused. Turn off the switch to many illnesses, including cancer.
You've been neglecting your health and you're tired of feeling tired, bloated all the time, and struggling with a foggy brain. You've tried many things with minimal or inconsistent results. Illness and disease might even run in your family, and YOU'RE READY TO END THIS CYCLE!
Any of these sound familiar?
- You suffer from gas, bloating and indigestion


- Your body aches from inflammation


- You have cancer/diabetes/high blood pressure history in your family


- Your skin breaks out regularly


- You feel tired and exhausted no matter how much you sleep, or how much coffee you drink


- You have tried several "diets" but never see lasting results. They only leave you cranky and starving
- You feel like 2019 has taken a toll on your health
The truth is…your gut health is the problem and it's affecting your success and relationships. Most of us have no clue how good our bodies are meant to feel. The wellness and nutritional choices we make affect our bodies and it could be the culprit behind your constant bloat, breakouts, low energy, migraines, foggy brain and even cancer or diabetes risk.


If you're ready to make 2019 the year EVERYTHING CHANGED FOR THE BETTER, eliminate bloat, inflammation and all it's symptoms from your life for good, you're going to need to make some changes - but don't worry, it will be worth how good you'll look and feel.
Introducing the Bloat Blaster & Anti-Inflammation Program, the life changing solution for the busy go getter to improve her life and her health in two weeks.
Learn how to beat bloat, fight inflammation and prevent illnesses from the inside out!
Can you imagine…
Feeling awesome, enjoying life, and having the energy and confidence to achieve your goals all while being an even better, more present mom or wife? After completing my program, you will:
+ Look and feel amazing from the inside out

+ Prevent illnesses like cancer or diabetes

+ Stop looking pregnant, when you're not. No more food babies!

+ Say bye, bye dull skin, acne, under eye bags, dark circles, and puffiness

+ Feel lighter and sexier, and yes, you will lose pounds!

+ More (and better!) bathroom trips to keep your body balanced and non-toxic
We are reactive instead of proactive when it comes to our health. This program will change that!

Are you ready to get started?

Sign Up TODAY!!!
(85% at-your-own-pace Videos and Audio + 15% PDF downloadable worksheets, templates & trackers)
Program Outline
What You'll Learn:
Module 1: Inflammation For Dummies

What the heck is inflammation? Why is it happening to you, and my no BS approach to get rid of it. Oh, and there's also a quick quiz to find out how inflamed you are from 1 to "I'm-the-queen-of-inflammation".
Step by step explanation of the program

What results to expect from it?

So, what the heck is Inflammation?

Quiz: Am I inflamed?
Module 2: Let's Get This Inflammation Party Started!
In this module we really get the program started and the healing process begin! You'll start by learning how healthy is your gut, which things to do to get rid of that nasty bloat... bye-bye '3 months pregnant belly!'. I'll teach you what to eat, supplement I love, my fav wellness rituals and more. Everything focused on gut health, fighting your bloat and getting you alkaline (a.k.a. say adios to inflammation!).
30+ pages e-book with my fav 'bloat-blasting' & Inflammation fighting recipes (100% plant-based and EASY to make!)

Shopping list

Complete list of my favorite wellness rituals

Why we will reduce animal based products intake (and how to do it)

What to eliminate from your diet

Healthy fat & which ones are the 'yucky' kind

What are adaptogens and why you need them ASAP!

Vitamins D & B, your new best friends

Healing with spices & superfoods
Module 3: Let's Blast The Bloat!
On Week two, we go deep into your bloating issues! You'll learn the key knowledge I've collected over the years, so you can make real changes and improvements ASAP.
You have 2 brains: Your gut & brain are connected

Digestive problems: Bloating, Indigestion & Gas

Is it allergy or intolerance?

Say 'adios' to Dairy!

The F word (That's Fiber, ok?!)

Probiotic Foods (how to get that 'good' bacteria!) & gut healing foods

Best supplement for gut health and fight the bloat

The emotional connection: Anxiety, brain fog, low sex drive & depression (what the heck to do about it and guided meditations —audio, to get you started!)

Fighting your bloat with yoga (easy routines —video, you can do at home with no equipment!)
Module 4: So what's next? And how to keep it going!
You are a badass!

You've finished the program... I'll take you step by step through everything you need to know to keep the lifestyle going (remember, this is NOT a diet, it's a lifestyle!) and how to ease back into regular life but maintaining all the progress and everything you've learned so far!
Your Coach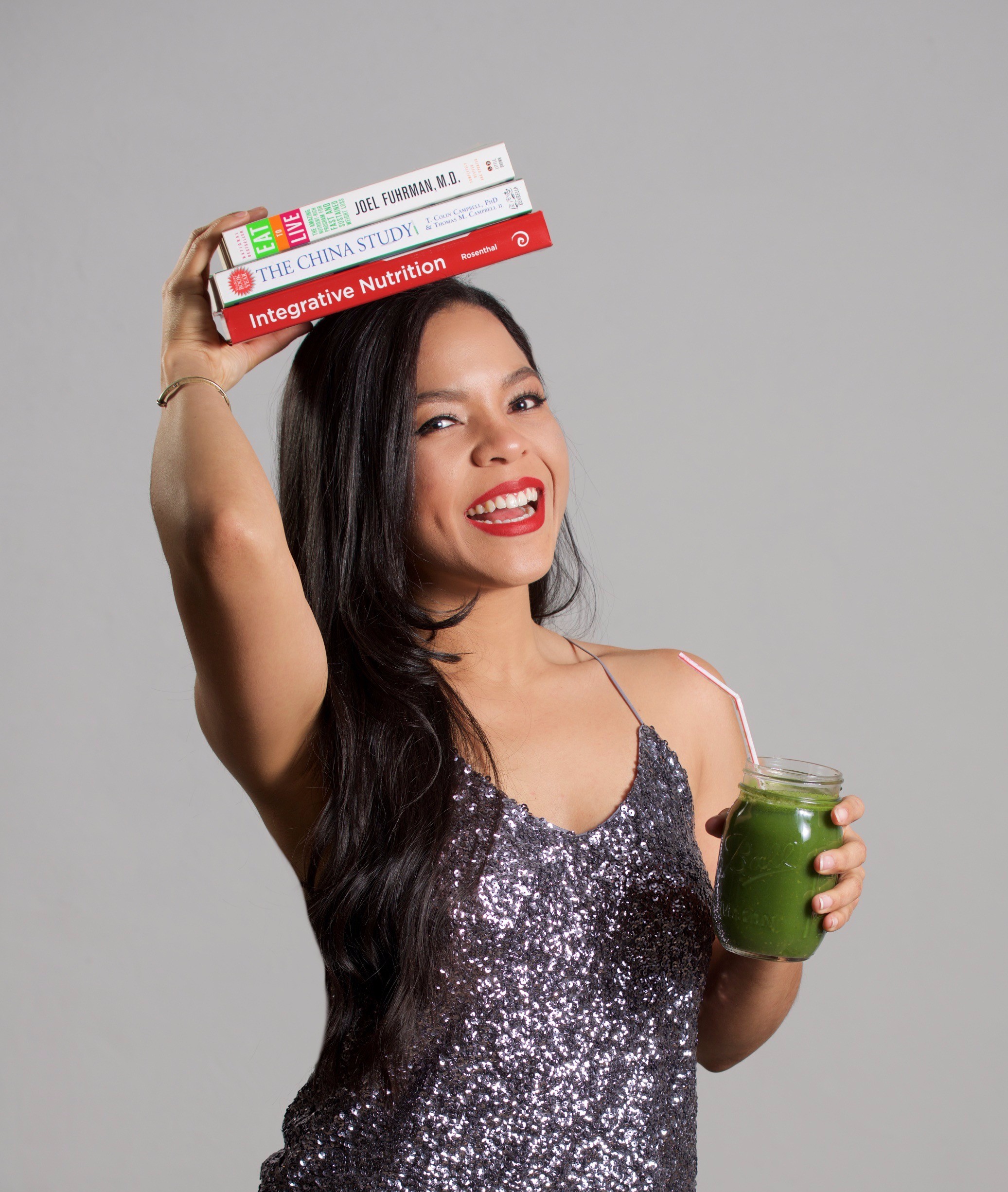 Candy is a certified holistic health & wellness coach, and an avid healthy lifestyle social media influencer. Through her namesake page Candy Calderon she shares her popular and outspoken takes on healthy living from the modern, busy woman-entrepreneur perspective and taboo subjects very few talk about (colonics? oh yes... vaginal steaming? bring it on!) while still having fun and a few glasses of wine in the process!
After her mother's breast cancer diagnosis, she took it upon herself to learn everything needed to help her heal faster and naturally, decided to go back to school to study holistic nutrition, and her health & wellness career began.
She has coached thousands of people all over the world through her signature programs about detoxing and healthy living and regularly keynote speaks on how to prevent and reverse diseases, instead of reacting to them. Her insights are often featured in Tv. and written media.
What else comes with the Bloat Blaster & Anti-Inflammation Program?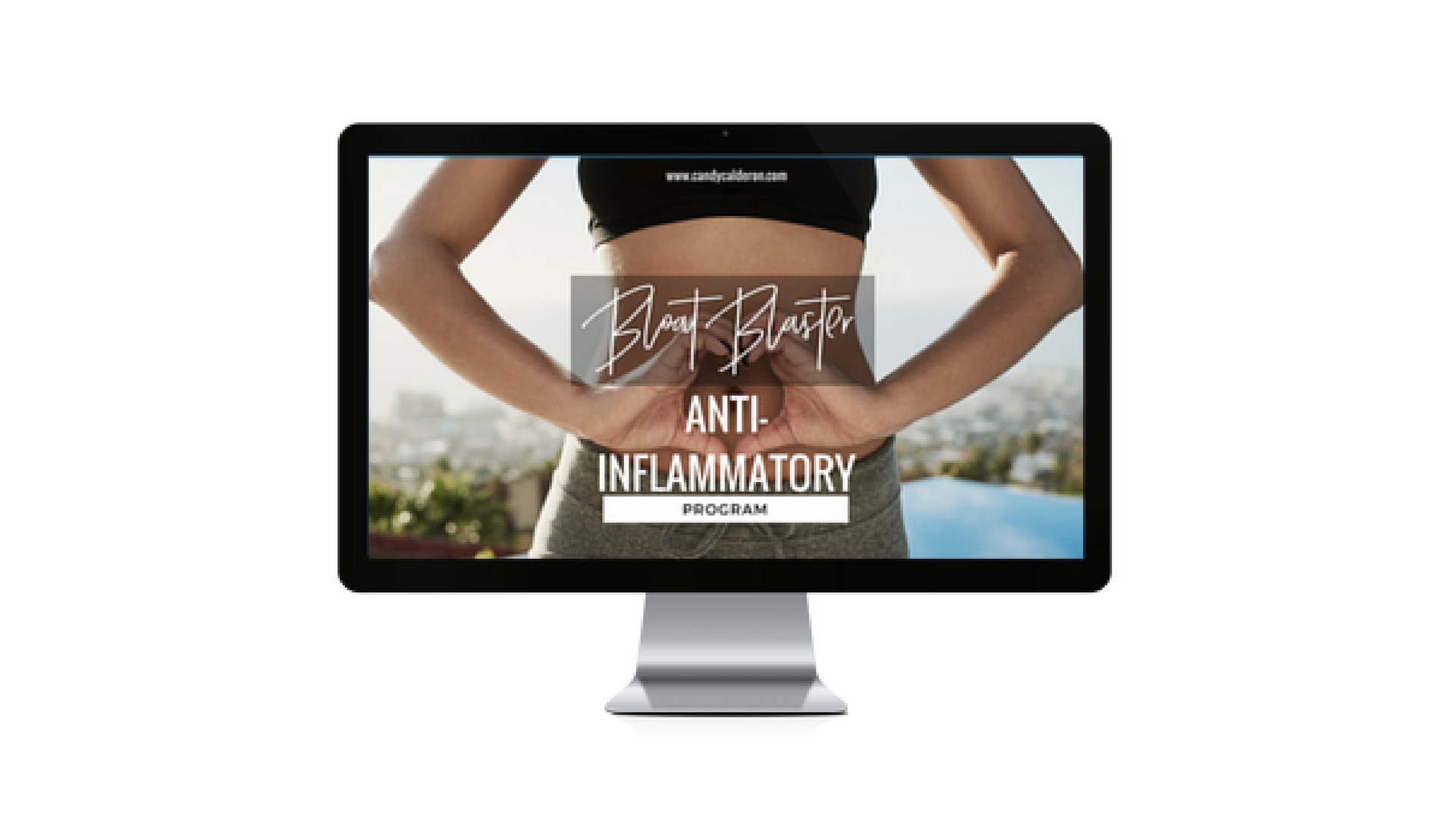 + Lifetime access to the 4 module online course
+ 30+ page e-book with my fav 'bloat-blasting' & Inflammation fighting recipes (PDF Downloadable worksheets, templates & trackers!)
+ Access to my private GLOW SQUAD Facebook community
This is a good fit for you if you want to stop:
● The same negative patterns and are ready to rock 2018!

● Feeling tired, unfocused, gassy, and with no sex drive
● Feeling embarrassed by your dull skin, adult acne, or hair loss
● Eating in a way that is hurting your body inside and out
● Being acidic instead of alkaline

This isn't a good fit if you are:
● Looking for a quick fix and your main goal is to lose weight, not become healthier
● Interested in getting a booty or six-pack
● Not willing to make the necessary lifestyle changes and try something new
● Pregnant
Frequently Asked Questions
When does the course start and finish?
RIGHT NOW! It is a completely self-paced online course. Each week, a new group starts, so YOU decide when you start and when you finish. You can start right away or start anytime, and repeat it as many times as you want!
How long do I have access to the course?
How does lifetime access sound? After enrolling, you have unlimited access to this course for as long as you like - across any and all devices you own.
What if I am unhappy with the course?
Due to the digital/downloadable nature of the program, we do not issue reimbursements... But I would never want you to be unhappy! So if you are unsatisfied with the program, contact my team in the first 3 days, and let us know why you are unhappy with it. We will sort things out for you in a fair way!