Meet your host Candy Calderon!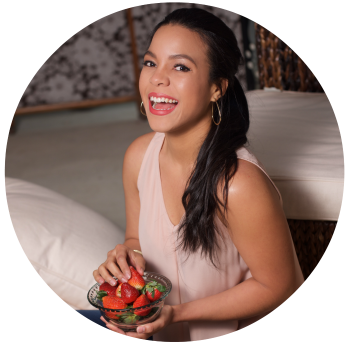 Candy Calderon is a wellness entrepreneur, fearless & healthy living influencer.
As a certified holistic health & wellness coach, she's passionate about everything health & wellness... Through her namesake page www.candycalderon.com she shares her popular and outspoken takes on healthy living from the modern busy woman perspective, and taboo subjects very few talk about -but we all want to know!- (colonics? oh yes... vaginal steaming? bring it on!) while still having fun, and a few glasses of wine or champagne in the process!
After her mother's breast cancer diagnosis, she took it upon herself to learn everything needed to help her heal faster and naturally, decided to go back to school to get certified as a Holistic Health & Wellness Coach and her Health & Wellness career began.
She has coached and influenced thousands of people all over the world (in English & Spanish) through her signature programs and regularly keynote speaks on how to prevent and reverse illnesses, instead of reacting to them... Her insights are often featured in some of your favorite magazines and Tv. shows too!